Websites That Stand Out From The Crowd
In this bustling, competitive, the-future-is-now world, your website is your storefront. It should not only reflect your business, but make it as easy as possible for customers to find and connect with you.
Why Choose INFONETICS?
With INFONETICS web design, you'll get a professional, modern website that looks great and draws customers in whether they're viewing it on a computer or a cell phone.
Big or small, every INFONETICS-designed website is built from the ground up to attract and engage customers, with features and available options to take your online presence to the next level, and beyond.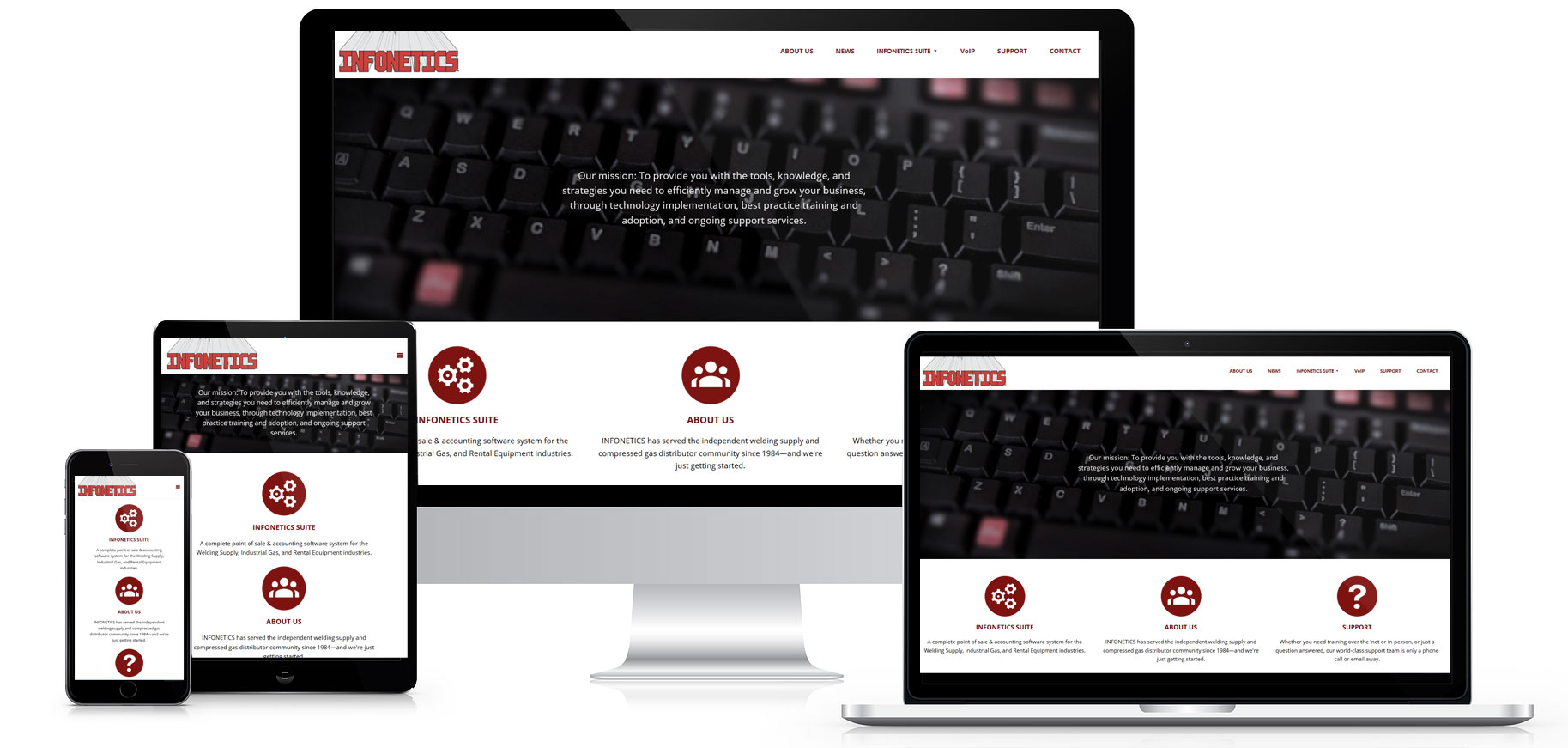 Mobile-friendly out-of-the-gate, with fully responsive designs that look good no matter the platform
Visitor demographics and site traffic and use reporting with Google Analytics
Built-in SEO (Search Engine Optimization)
Easy content updates — whether you're doing them or we are
Get the Website You Need, at a Price You Deserve
We'll work with you to design a site that meets your specific needs, exceeds your expectations, and doesn't break your budget. Along with reliable webhosting and INFONETICS's world-class support, the choice couldn't be more clear.